It's funny how things unravel. Sometimes on purpose, sometimes just coincidentally.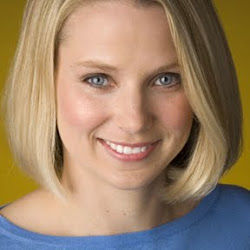 Yesterday Marissa Mayer is announced to be the next CEO of Yahoo! starting today. This causes more buzz for Yahoo! in 15 minutes than Yahoo has created for themselves in 5 years.
Early today I went to my iGoogle home page to find a message that it will be removed on Nov. 1, 2013. Coincidence?
My iGoogle page has become the primary hub of where I get my news. I have become very accustomed to my iGoogle page since I am in complete control of what is on it, unlike Yahoo!'s atrocity.
I'm reminded of a video of Marissa discussing that when designing Google's home page (the simple logo, searchbox, and button) they sat people down and watched their interaction with it. After 20 seconds of staring at the screen they inquired why they haven't done anything, to which they usually responded, "I'm waiting for it to load."
People were so accustomed to the Yahoo! homepage and the amount of items on it that they assumed Google was going to be the same way. They were wrong. The simplicity of Google has been one of it's highlights.
This leads to an interesting discussion point.
Do you think the simplicity of Google, which has been it's staple and demonstrated in so many commercials, will move towards a Yahoo! version since it's guardian has left. On the other hand do you think the simplicity of Google will find it's way into the mess that keeps people from using Yahoo! ?